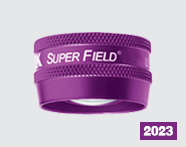 If you are an optometrist, orthoptist, dispensing optician, student, university and hospital optometry departments/clinics looking for optical instruments then you have come to the right place - you can buy online or order via the phone. We are one of the lowest priced major official UK and Ireland distributors for Volk Slit Lamp Lens, Oculus trial frames, Bernell Low Vision Products, Ishihara 24/38 plate, TNO and Stereo Fly Tests. We can offer you over 60 different Volk models (with long guarantees) of Volk Classic Bio, Digital Bio, Classic Bio, Super, Gonio, Retina and Anterior Laser lens. Many Volk lens can be ordered in different colours and can be engraved. So if you require a Volk Superfield, 90D, Digital Widefield, Super Quad 160, order online today. Oculus Trial Frames are the gold standard for this type of instrument. Oculus UB4 (42500), UB6 (42600), UB3+ (42100), child, adult half eye trial frames (42588/42488) and Oculus spare parts are always in stock. We are also able to process most Volk Lens and Oculus trial frame repairs in house. The high demand for Low Vision items (especially to orthoptists and hospital clinics) has resulted in our warehouse stocking more Bernell - Low Vision Training instruments including eyepatches, red/green goggles, Worth Torches, and DEM tests. There are over 2000 different low vision optical products to choose from online. Only official and lowest priced Stereo Fly, Butterfly, and Ishihara 24/38 plate tests are supplied by Louis Stone. As well as these ranges a large inventory is kept of over 200 different products including Domiciliary and Optical instrument kits (including portable slit lamps), Trial Lens Sets (full and reduced aperture), Jackson Cross Cyls , Flippers, Occluders, City and Abdo Rules and glazing equipment for the practice.

Official UK and Ireland distributor for Bernell Products – Low Vision products Ishihara Tests, Oculus UB4 , Oculus UB3+, UB6 Trial Frames, Stereo Tests, Volk Indirect Lens Superfield, Volk 90D, Volk Digital Widefield etc, pink colour Volks now in stock.
Quality brand new optical instruments with guarantees and info handbooks
Best prices for Oculus Trial Frame and Volk Lens in the UK and Ireland. See our special offers.
PPE Range including Nitrile Gloves, Masks, Anti- Virus Fungal Spray etc
Free mainland UK delivery on most orders for over £100+
MORE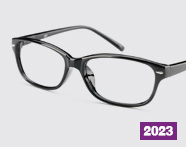 We have just released 30 new models most of which are designer frames (in uni styles) but not at designer prices. The Louis Stone frame range consists of Hi – Childs and teenage TR90 material frames. Probably the most popular range of frames for this category. Icy & i Eyewear – Many uni styles in plastic, acetate and stainless steel products. Traditional Eyewear – Certain of these models are always in demand due to their timeless and vintage look. Special attention is always paid to attention for detail especially bridge fittings.
Over 500 different models in stock in a comprehensive collection of design, style and size.
50% discount on all orders for 500 pcs + ; all ranges are included in this range.
We export spectacle frames and cases to over 40 countries worldwide
MORE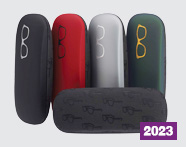 Spectacle cases (printed and plain), micro fibre cloths (printed and plain), and frame display cases. Last year was our busiest year for case and cloth sales, mainly due to our expanded comprehensive range, availability of stocks, quality and price. Cases come in various styles, hard, moulded and soft in many vibrant colours. We are also able to offer an in house precision printing service on our micro fibre cloths, and many of our cases. Contact us for a sample. We are also one of the only UK companies who stock frame display cases and separate spectacle frame trays.
Order over 600 pcs + and receive discounted prices and free delivery to most UK mainland addresses.
Printed cases and cloths; still the lowest priced way to advertise your practice.
Price match guarantee, only request if another supplier actually have cases in stock.
MORE
Volk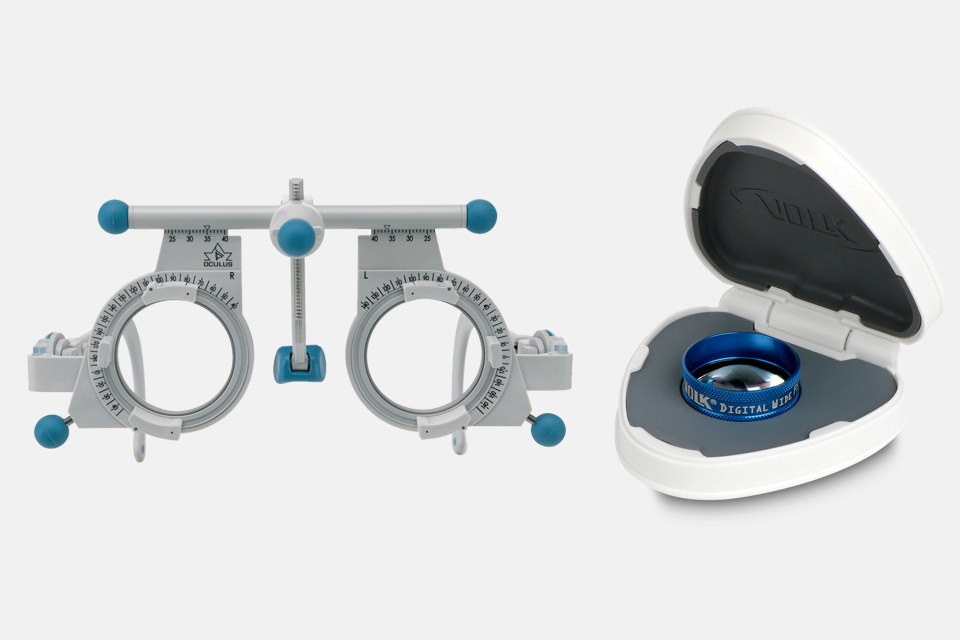 Over 12 special offers when you purchase a Volk lens and Oculus trial frame.